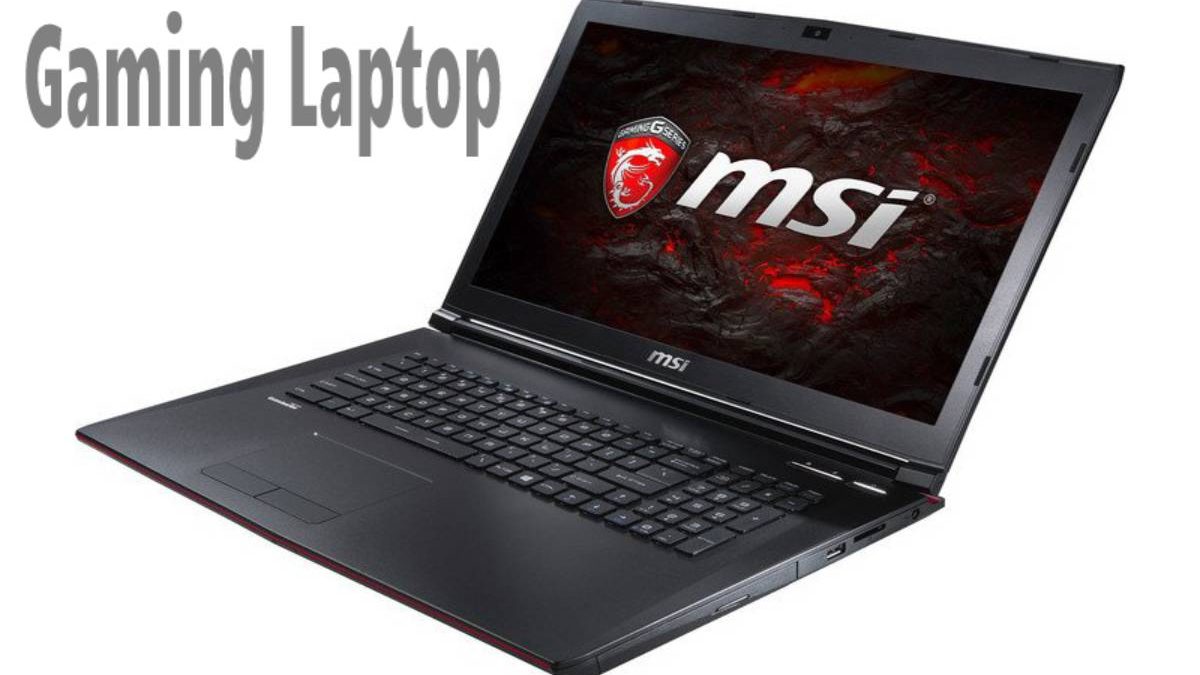 When it comes to gaming laptop, MSI is one of the best manufacturers. MSI offers two versions of the GL62M 7RDX: the MSI GL62M 7RDX-1655XES and the MSI GL62M 7RDX-2203XES. In today's review, we'll look at the MSI GL62M 7RDX-1655XES gaming laptop, which is the more powerful and attractive.
The MSI GL62M 7RDX-1655XES Is A Powerful And Inexpensive Gaming Laptop.
The MSI GL62M 7RDX-1655XES is a gaming laptop featuring an i7 processor, 1TB hard drive, and a fast 256GB SSD for quickly loading and running games and programmes. Even though we are dealing with a device that costs close to 1000 euros, the fact remains that it offers excellent value for money. Let's have a look at some additional details.
Display And Design
The MSI GL62M 7RDX has a 15.6-inch IPS display with Full HD (1920x1080p) resolution and a 72 per cent NTSC colour gamut, which aids in image sharpness.
A high-performance NVIDIA GeForce GTX 1050 GPU will installe in this gaming laptop. NVIDIA Gameworks and NVIDIA Ansel technology are built into this graphics card, allowing us to capture games in 360 degrees and view them in virtual reality. DirectX 12, VR, and multiple displays are all supported (Matrix Display with 4K output enabled for two external monitors). An odd detail, yet one that can provide ample entertainment in the face of repetitions and gaming recordings.
The keyboard is a Steelseries with red backlighting, and it is in Spanish (letters included). Finally, it measures 26 x 2.9 x 38.3 cm and weighs 2.2 kilogrammes.
Also Read: How Is AI Helping Ecommerce In 2022?
Performance And Power -Gaming Laptop
This MSI GL62M 7RDX-1655XES will provide ideal hardware for playing video games of exceptional quality and performance. On the one hand, we have an Intel Core i7 processor, namely a Kabylake i7-7700HQ. Which runs at a frequency of 2.8GHz to 3.8GHz, with Turbo SHIFT mode allowing it to reach 4.2GHz.
The gaming laptop include 8GB of DDR4 RAM and a 1TB hard drive with a 256GB SSD for storage. The finest games and the operating system should all fit into that generous 256GB of storage. If we want to play heavy games. The SSD is essential, as the difference in smoothness between the two is terrible.
To us, the RAM may appear to be a reasonable amount. Not that 8GB is a small amount. Few games (does anyone know of any?) require more than 8GB of RAM. Although, in the case of a premium gaming laptop, a few extra broad sleeves in that regard would not have hurt.
In any event, it's a high-end gaming laptop with all the bells and whistles.
Connectivity, Ports, And Batteries
Two USB 3.0 ports, one USB 2.0 port, a USB Type-C port. And an HDMI port are available on the MSI GL62M 7RDX-1655XES gaming laptop. It offers WiFi 802.11ac, Bluetooth 4.2, Cooler Boost 4 cooling technology, and a 6-cell 41Whr lithium battery with 4-hour battery life.
The Cost And The Availability in Gaming Laptop
The MSI GL62M 7RDX-1655XES gaming laptop is now available on Amazon for €998.98 as of February 6, 2018. While high, the price is much below that of other top gaming laptops from companies like Alienware and ASUS. As a result, we have many more cheap options with high performance, good finishing, and an excellent value for money.
Also Read: The Greatest Android Remote Desktop Apps
Related posts